Commentary: "Spain Elections - An Ascendant Far-Right or a Predictable Re-Alignment?"
By
Max Ferrer
William Naylor
November 15, 2019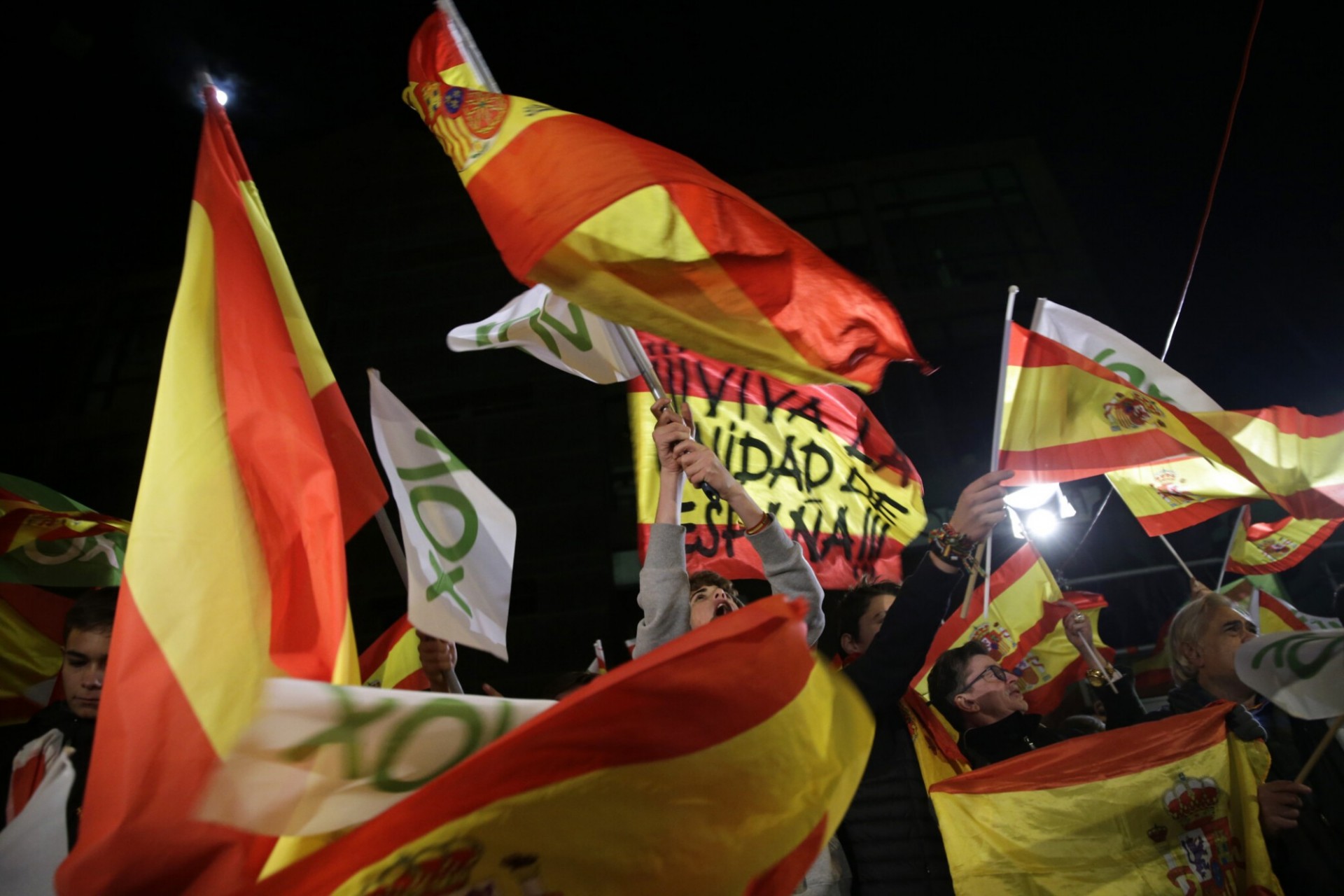 Spain went to the polls this past Sunday and attempted to break the electoral gridlock that has seized the country for the last four years. Just as they did in the April elections of this year, the Socialist Partido Socialista Obrero Español (PSOE) won a plurality, but with only 120 of 350 seats in parliament, it fell well short of a governing majority. The center-right Partido Popular (PP) jumped to 88 seats from 66 in the previous election, while, perhaps most strikingly, far-right newcomer, Vox, almost doubled its count from 24 to 52 seats, to finish in third place in parliamentary voting. In a country where the emergence of a far-right party was previously thought impossible, Vox's ascendance has provoked concern around Spain, Europe, and beyond. One defining issue for the party is the centralization of Spanish government, as it calls for the abolition of the 17 autonomous regions that have comprised Spain's administrative structure since the death of General Franco and the country's shift to democracy in 1975. Furthermore, Vox's second-in-command, Javier Ortega Smith, was recently put under investigation for allegedly claiming Muslims to be "enemies" of Spain during a rally in 2018. All the while, party leader Santiago Abascal has warned against the influence of "supremacist feminism and gender totalitarianism" while promoting a platform opposing abortion and same-sex marriage. The party, founded by Abascal in 2014, has been quick to find its footing, leaving many commentators to wonder how prominent Vox's role in Spanish politics will be in the near future.
Below, European Institute students Max Ferrer and William Naylor offer contrasting viewpoints about the significance of Vox's performance in Sunday's elections.
---
Spain's shifting political landscape gives Vox an opportunity to be heard
BY Max Ferrer
Among the many interesting narratives to emerge from the Spanish elections this past weekend is that of the electoral success of Vox, Spain's burgeoning far-right party. Doubling its vote total to take third-place at the national polls, Vox has become a major player in national politics just 5 years after its inception. In doing so, it has gained a platform for far-right ideology that, until now, has simply not existed in Spanish democracy.
---
Vox's positions should scare us, but they won't be running Spain any time soon
BY William Naylor
The English-language press has framed the performance of Vox, Spain's emergent far-right party, as the defining story of Sunday's elections. The collective hand-wringing over the result does make sense for a number of reasons: Vox espouses the same anti-immigrant, Islamophobic, and nationalist beliefs of many of its far-right peers throughout Europe; on Sunday, the party nearly doubled its seat total compared to the last election, which took place in April; and, finally, Spain is no longer the safe-haven from far-right nationalism it was long touted to be.
---
Max Ferrer and William Naylor are MA Students in the European History, Politics, and Society program at the European Institute, Columbia University.
The views expressed in this article are those of the author(s) and do not necessarily reflect the views of the European Institute.